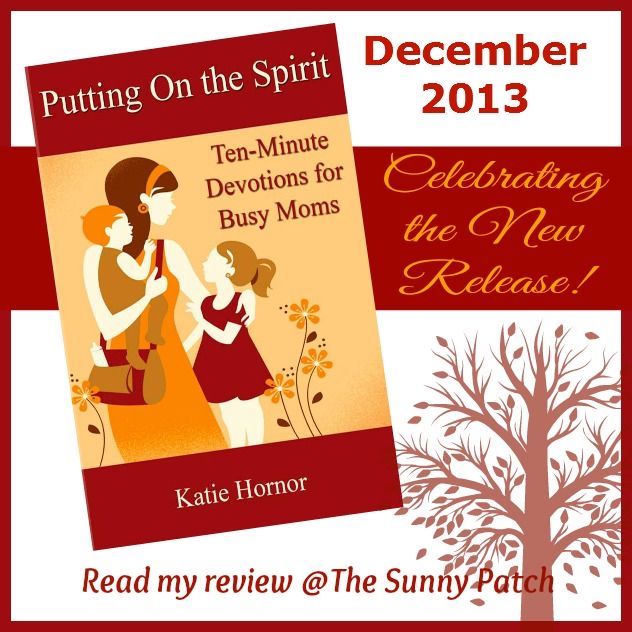 I was intrigued by the idea of taking one month to study the fruit of the Spirit so I was very happy to use this devotional from Katie Hornor. And let me tell you, I was not disappointed.
Putting On the Spirit: Ten-Minute Devotions for Busy Moms
may have short daily readings and assignments but it is jam-packed with insight.
It's not a large book, at only 25 pages, but don't let the size fool you. With this ebook and it's
corresponding workbook
, you will have a thorough study of Galatians 5:22-23 and the fruit of the Spirit. Katie takes us through each of them over the course of 28 days, spending 2-5 days on each one.
Every day there is a short reading followed by an assignment that focuses on the topic under study. With the workbook or a notebook, you can record your answers and thoughts. For example, on day 8, which focuses on peace, you'll read a few thoughts from Katie, record a few Scripture references in your workbook or notebook, and spend a few moments thinking about those verses and applying them to your life.
Each day is a fairly quick session so it's a perfect way for busy moms to spend a few minutes studying God's Word and listening to His voice. At the same time, it's practical, giving deep insight into our lives as wives and mothers. And the thoughtful questions that help each person apply Scriptural truths is the perfect way to really focus on God's Word and how it applies to us. The free companion workbook is a very nice addition.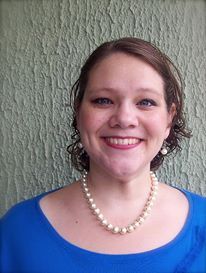 About the Author:
Katie and her husband Tap have been
missionaries in Mexico
since 2007. They homeschool their four children and minister through church planting, Bible training, bookstore ministry, and homeschool curriculum development.
Katie is a teacher at heart, and by trade, and loves to encourage women in their God-given roles through speaking, writing and blogging. She is the author of this and two other ebooks (at the date of this printing) as well as the Lemonhass homeschool curriculum for Spanish Speaking families.
Katie blogs about marriage, motherhood, and ministry at
ParadisePraises.com
and she blogs about home education (in Spanish) at
EducandoEnElHogar.com
.
She has guest posted on various other blogs in her niche and is also the host of Educando en el Hogar, an internet radio show that is part of the Ultimate Homeschool Radio Network.
Connect with Katie on
Facebook
,
Twitter
,
Pinterest
, or
Google+
.
My thoughts:
I have really enjoyed using this devotional. I'm a practical girl at heart and the daily assignments appeal to my "check-it-off-the-list" nature. The best part, for me at least, are the mediation questions that are sprinkled throughout the daily readings. They make me slow down and really think about God's Word, how it applies to my life, and how it can help me grow and change. My life isn't about trying to be a "super-mom" but to walk in the Spirit and let Him guide me. I love the way Katie puts it in this devotional - "
I know I should be putting on the Spirit instead of robing myself in the cape of my own strength...
"
My husband asked me to print him a copy of the devotional and workbook as well and he's been using them during his daily quiet time. So don't let the "Busy Moms" title put you off if you're not a mom!
Katie has laid out a clear and straightforward plan for studying the fruit of the Spirit in this devotional and it's companion workbook. If you are finding yourself in "super-mom" mode, get this book and robe yourself in the Spirit - you'll be much more effective operating in His strength instead of your own!
To celebrate the release of
Putting On the Spirit
(also
available in Spanish
), it is on sale for .99 today at Amazon. Tomorrow, Dec. 10 it
will be free
and then, for the next three days, it will be on sale for .99 again. December 14 it will be sold at it's regular price.Take a few minutes and go get a copy - you will not be disappointed by spending your study time with this devotional for the next 28 days.