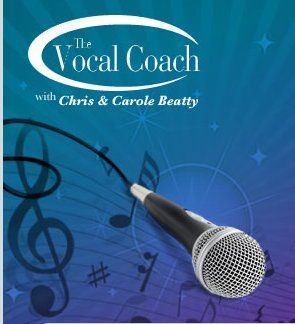 Have you ever wanted to improve your singing voice - either for singing in church, or a special occasion, or just because you want to?
Vocal Coach
, created by Chris and Carole Beatty, might be just the thing for you. It's like having your own personal trainer at your beck and call! They offer a variety of products, for adults and children alike. The Schoolhouse Review Crew is reviewing two products -
Teaching Kids to Sing
and
Vocal Coach Singer
. Since I sing in church and have a bit of experience with singing lessons (I took lessons in high school), I asked to review Vocal Coach Singer, which is the program suggested for older students and adults.
Vocal Coach Singer is available in two formats - the physical product that includes CDs and a guidebook or a downloadable version with MP3s and PDF files. I received the MP3 version - and an email arrived with a link to the downloads very quickly. Once I had downloaded the zip files (the files are quite large so they could take a fair bit of time if your internet speed is on the slow side) I extracted them and started listening and reading.
What's included
: After extracting the files, you'll have ten folders to look through - each with multiple files to listen to or read. It's a very full program! Here's what you'll find:
7 Training CDs or MP3 Folders
:
Getting Started (10 audio files)
Complete Breathing (23 audio files)
Complete Warm-Up (25 audio files)
Complete Tone (17 audio files)
Complete Expanding Your Range (16 audio files)
Complete Diction (10 audio files)
Complete Performance (13 audio files)
2 Workout programs
:
Daily Workout High Voice (36 audio files)
Daily Workout Low Voice (36 audio files)
PDF Files
:
Getting Started Journal
Guidebook
Song Evaluation
Complete Breathing
Complete Expanding Your Range
Complete Tone
Complete Warm-Up
Daily Workout High Voice
Daily Workout Low Voice
Singer's Journal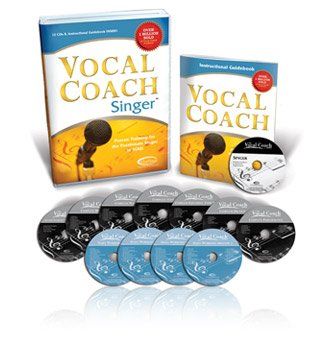 After downloading the files, you'll want to begin with the "Getting Started" materials - the MP3 audios and the PDF journal. It contains an introduction for every area of vocal practice (listed above under Training CDs). After familiarizing yourself with the program, you should begin with the breathing exercises and systematically move through the breathing, warm-up, tone, expanding your range, diction, and performance exercises before moving into the daily workouts. The creators of the program also suggest that you continually review the first three sections - breathing, warm-up, and tone - throughout your vocal studies.
My thoughts
: I think this is a wonderful program for those interested in improving their singing. The resources are professional-quality and abundant! I especially enjoy the exercises for breathing and expanding your range, since my singing voice and range are not what they were when I was practicing and singing quite often. I also really like the exercises for tone.
I would like to offer one caveat - if you need something with explicit instruction I wouldn't suggest this program. This program is a bit more "free form" in that you are using the tools provided but there are no specific lesson plans that direct your day-to-day lessons or practice time. I haven't had a problem with the lack of lesson plans but, for someone who prefers more hand-holding in what to do and when to do it, you might struggle with using this program.
Vocal Coach Singer
is available in two formats - CDs ($119.99) and MP3 download ($99.99). My Crew mates reviewed this product as well as
Teaching Kids to Sing
. Check out the
Crew blog
for those reviews!
Now for the fine print (Disclaimer)… I received this product free of charge in exchange for an honest review. No other compensation was provided.