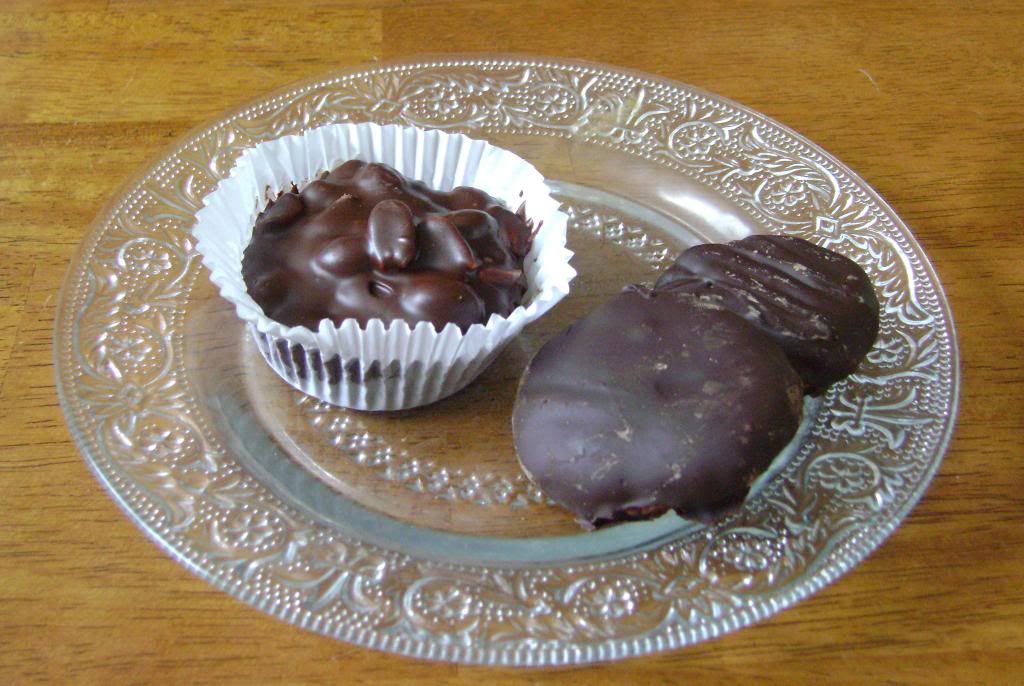 Peanut Clusters and Peppermint Patties
I have a confession to make...
I am a cookbook hoarder...
I love to buy new cookbooks (or old ones if I find a wonderful gem at a yard sale or thrift shop). I read them and make a list of recipes I plan to make and, after making a recipe or two, they end up on the shelf with my other cookbooks.
Well, I'm starting early on my New Years' resolutions - I've decided that I won't buy any more cookbooks until I work through 10 of the cookbooks on my shelf! I haven't specified a number of recipes per book - some of those books are big! I'm starting with
The Joy of Cooking
- a second-hand copy from a dear friend. I've already made a few cookie recipes and I have plans to cook an Indian feast next week so you'll want to check out my new blog -
Cooking in Quebec
- to read about my adventures!
I'll also be sharing a few of our family favorites and some of the Quebec specialties that I've encountered while living in this beautiful province. This week I'm sharing some of my favorite Christmas sweets and treats - I just posted a recipe for
peppermint patties
. So head over to my new blog and perhaps you'll discover some recipes that will become favorites for your family!